The Conference is organized by the Panhellenic Association of General Secretaries of Local Government "Klesthenis", the Municipality of Corinth and the International Forum Training & Consulting, in Corinth, from Friday 2 to Sunday 4 July 2021.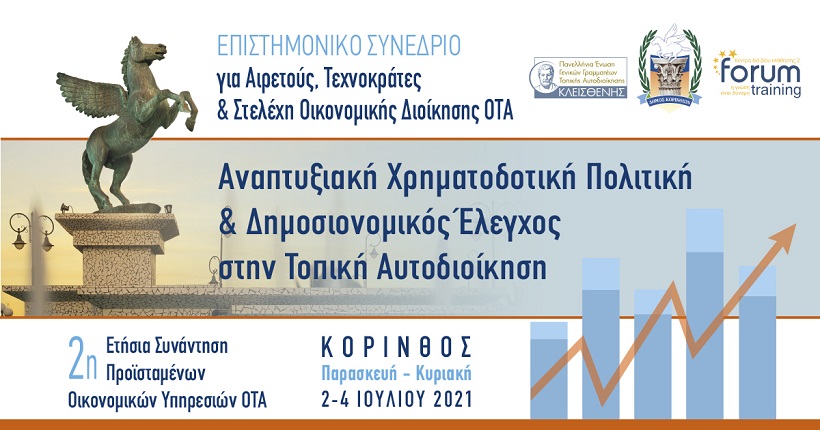 Within the framework of the Conference, the financial & managerial daily life of the Local Government and the innovative digital applications, will be developed.
On Saturday, July 3, 2021, in the context of the Special Thematic Units, at 10:30, the Managing Director of Microbase, Antonis Psaras, will present the topic: "Total Digital Management of Citizen Requests in Interoperability with Services: An Innovative Saving Application Resources in the Municipality of Maroussi ". The Mayor of Maroussi, Theodoros Ambatzoglou, will present the digital development / policy of the Municipality, as well as the views and results of the Citizen Line 15321 of the Municipality of Maroussi implemented by Microbase.
At the Conference will participate as speakers: Elected, Technocrats, Scientific / Special Advisers, Local Government Associates.