Microbase professes its commitment to providing qualitative and secure services to its customers by obtaining re-certification, according to the international standard ISO/IEC 20000-1:2018 IT Services Management System. This re-certification is a confirmation of our company's quality and dedication to our Vision and Mission.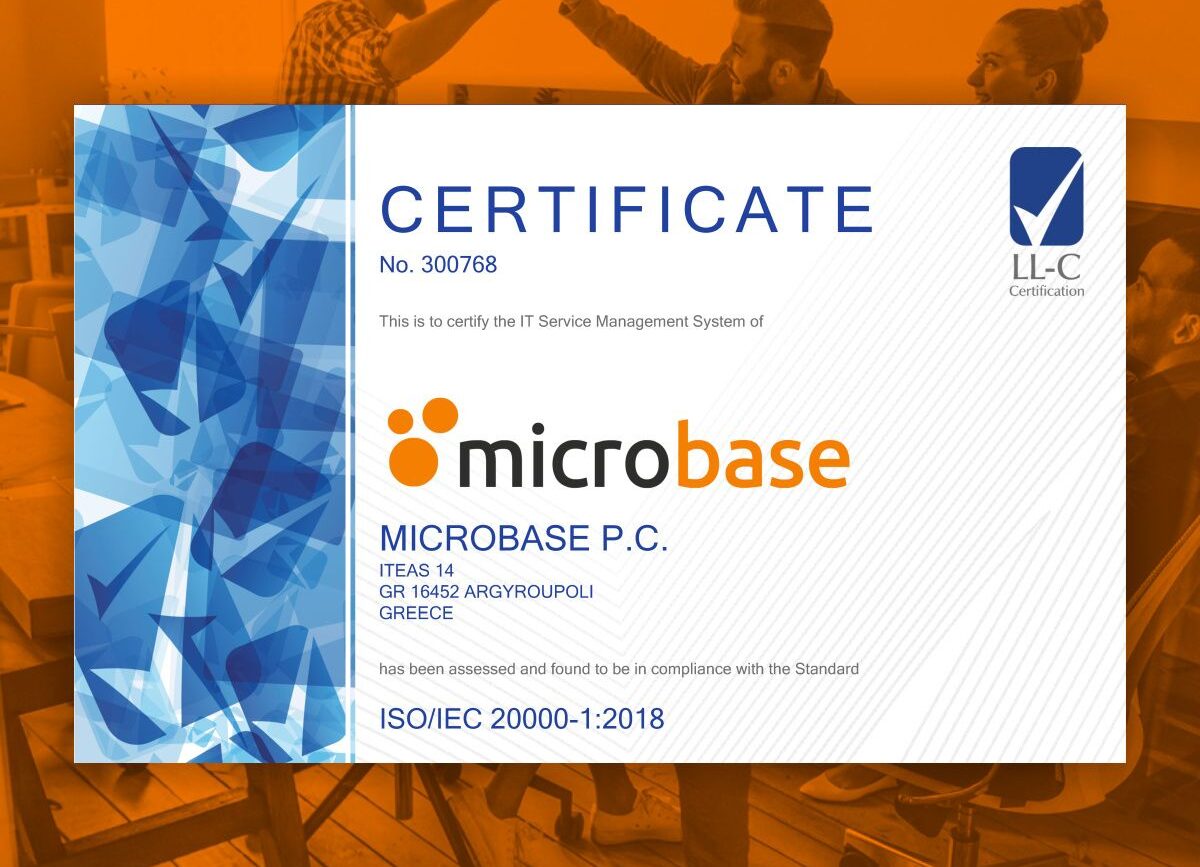 The goal of Microbase is to maintain the Business Excellence
that has been achieved through the high efficiency of the results,
the financial robustness, the high standards of safety and quality
and the inseparable relationship with the customers-partners.