Microbase, as a contracting company, completed the upgrade of the service "Citizen Line – 15321" of the Municipality of Maroussi.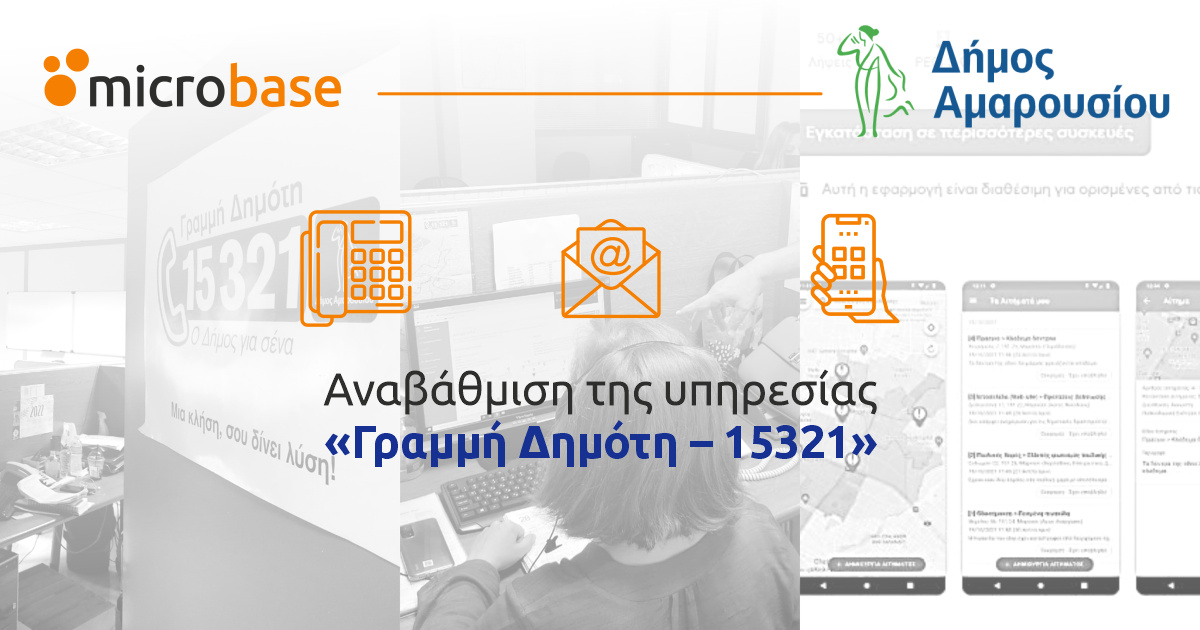 After a sufficient pilot operation, the "Citizen Line – 15321" has been upgraded, with more tools such as automatic caller identification, cognitive database, tracking requests, statistics, etc., enabling the services of the Municipality to carry out their work more effectively.
Through this modern communication channel, the Citizen can communicate with the Municipality through many channels, such as: telephone, e-mail, web, mobile app.
The upgrade of the service is part of the Digital Transformation of the Municipality of Maroussi, which has been carried out for the last two years with the instructions of the Mayor Theodoros Ambatzoglou and concerns the adoption of "Smart City" services.